AudioBoard with Multi Digital Output (1) plus external PressButtons - optional connection LED strips - Input Mobile device
AudioBoard with Multi Digital Output (1) plus external PressButtons - optional connection LED strips - Input Mobile device
Product Code: AC-AUD-OPTICAL-1OUT
---
30-day money-back guarantee
Free Shipping in U.S.
Buy now, get in 2 days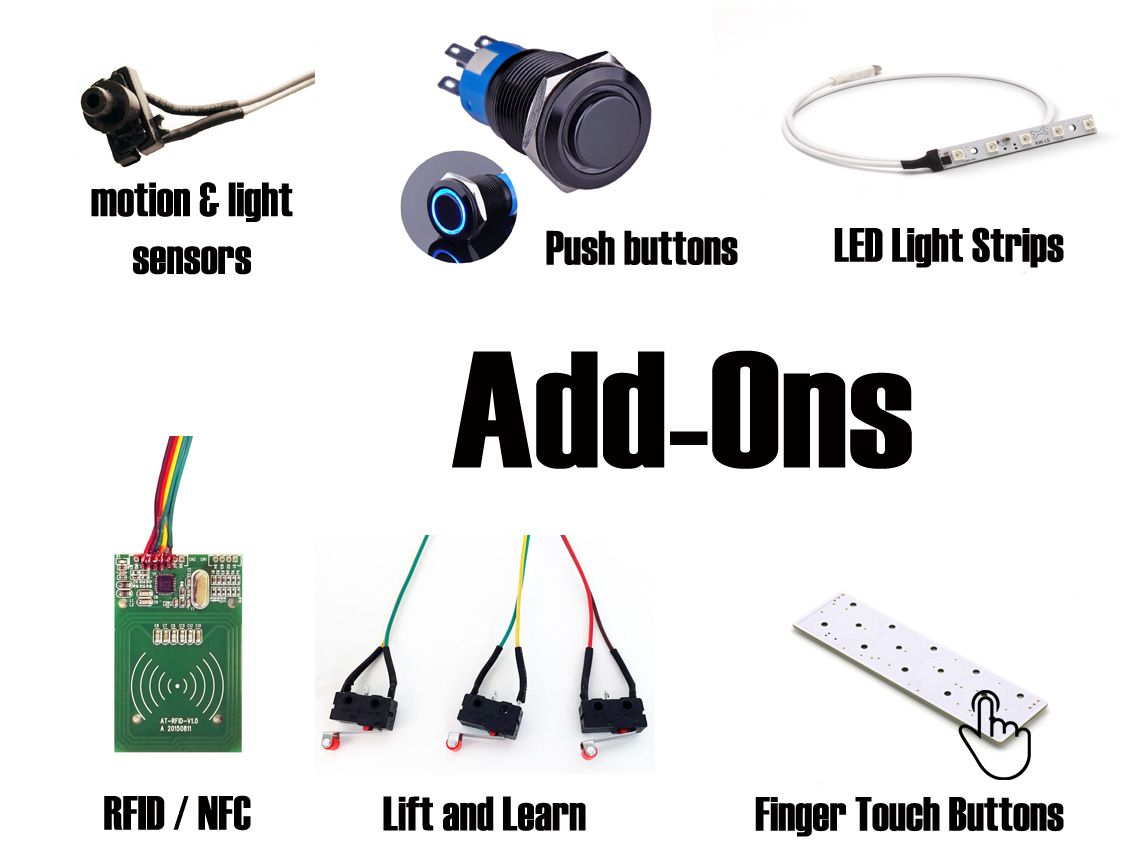 Add-On Features

We can provide several triggers, sensors and LED Lightning features to create a interactive display. These add-ons can be plugged in our devices at ease: just plug in the cable-connector and play. No difficult programming, just rename your content and load it on a SD card or USB Stick or use the internal memory.
Use LED light strips or pads to highlight a product or logo. The Led can come in all kind of colors and shapes.
We have also have
Add-ons for Android, Linux, Windows and Brightsign mediaplayer.
External triggers can be connected via a controller-player to a Android Screen via USB or RS323 connection.
You can add the source code (API) into your APK software solution.
Audio Test and Learn

In-store solution for Headphone and Speaker Brands. Test headphones or/and speakers, which guide you to the product which will suit you the most.