New IT LCD solutions for "Covid Prevention" :
Touchless Sensor Button

Move your hand above the button:
Trigger content or tune the volume
Your Picture

The reaching distance is up to 20cm. Move your hand over the button reaching-area for activation.

Possibilities:
- Trigger content
- Adjust volume

Click here to jump to this product.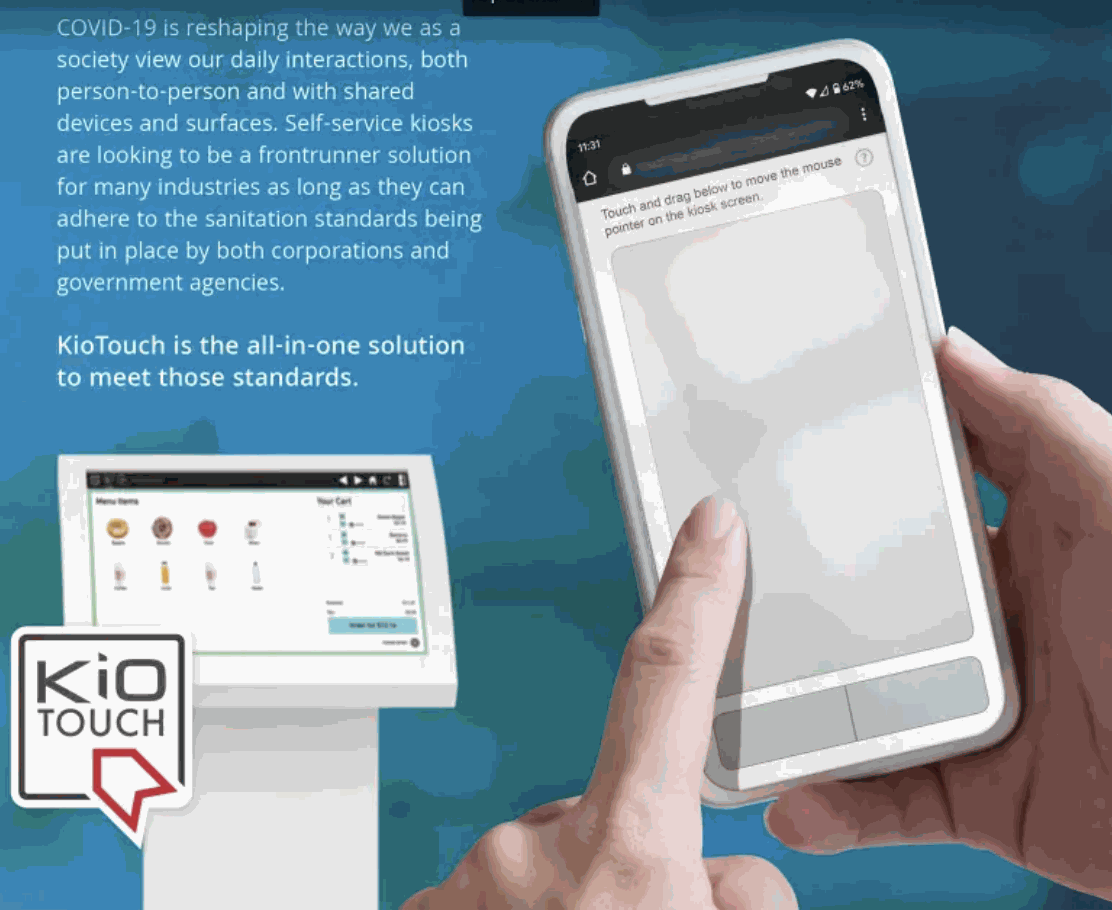 Your Phone as a TouchPad



KioTouch allows the end-user to control a self-service kiosk using their own personal mobile device.
The user scans a QR code, generated on the screen of the kiosk, which then opens a trackpad-style mouse interface on their device that can be used to send commands to the kiosk. Scrolling, swiping, and clicking gestures allow the user to interact with the kiosk as they normally would, but do not require the user to physically touch it.
KioTouch also allows users to input specific information into custom fields using the keyboard on their mobile device, safely and securely.

Click here to jump to this product.


Now available: Corona prevention products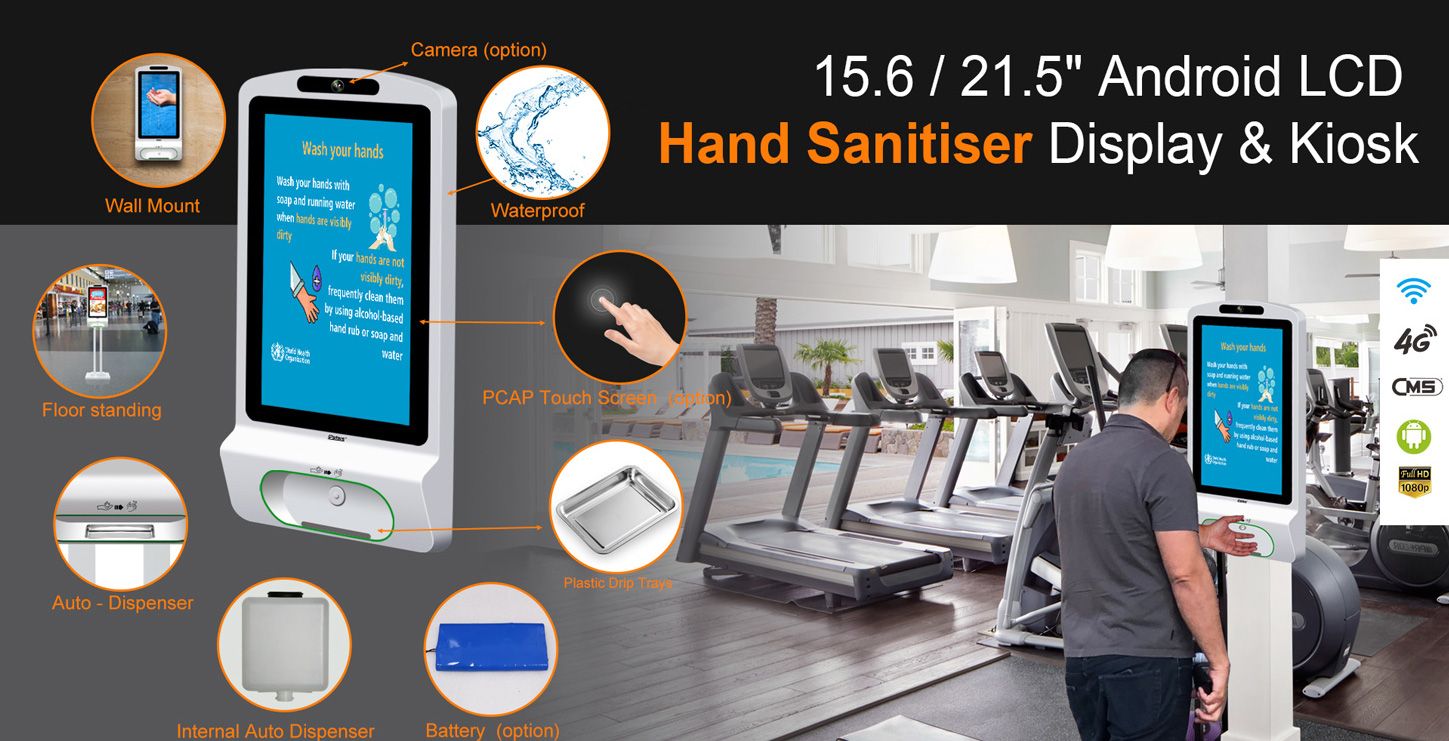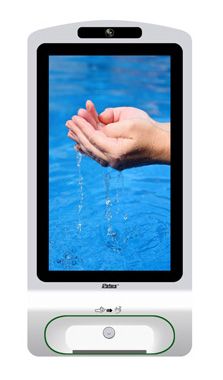 (online) Android LCD Screen with Info
Communicate your message in the LCD Screen. Optional: Put on the Wifi (or LAN) for internet connection and push your message online, each moment of the day you can change your content.


In Dutch: Desinfectiezuil - Desinfectie Zuil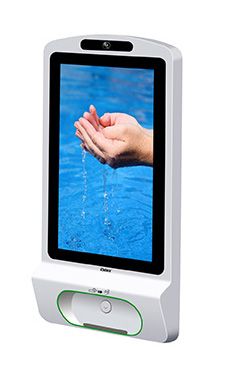 Sanitizer Dispenser

Automatic sensor to spray sanitizer to clean your hands before you enter the specific area.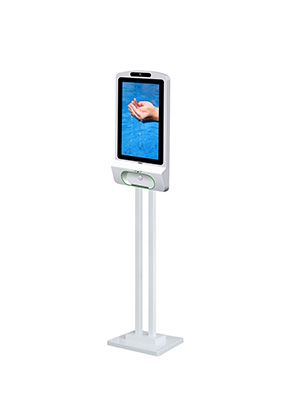 Kiosk Stand model

Free standing kiosk stand to put this screen at the entrance of a certain area. This model can also be hanged up at the wall.

TEMPERATURE AND ID CHECKER


CHECK IN LESS THAN 1 SECOND IF YOU ARE OK OR NOT OK TO ENTER THE BUILDING, SHOP, STATION....
With this intelligent LCD and Camera solution, it can check if you are allowed to enter the location by scanning your Temperature and Face recogniction.

Less Distance needed

Protection for yourself and others. 1.5 meter distance is hard to keep. With the Facemask you keep safer!

Fast Delivery

We have stock. We can ship out by UPS very fast.

Keep everyone safe!

If you go out of home, it is very important to wear a mask to keep safe and healthy!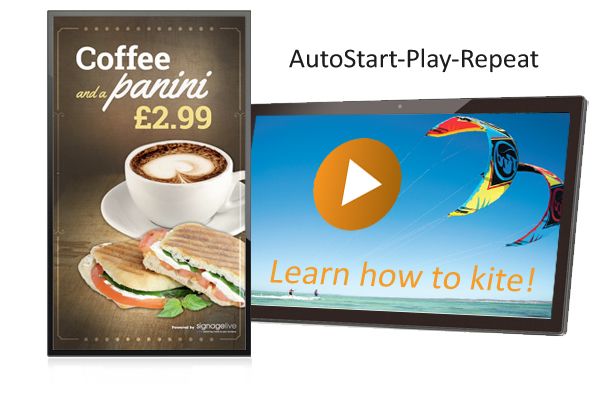 Our MonitorScreens show a video or slideshow with information about products and their characteristics! We have different types of enclosures for installation and construction. In addition, several additional opportunities for interactivity; Activation buttons, touchscreen, motion sensor, etc.
One of our clients has created for Tom-Tom sports-watches nice touchscreen-kiosks. This picture is one of these kiosks in the Asics Store Amsterdam. The Android screen has a touch screen and a pre-installed custom app. The app is locked in the Android software. Visitors can stop by for specific information and explanation, also online via WIFI & LAN or even 3G.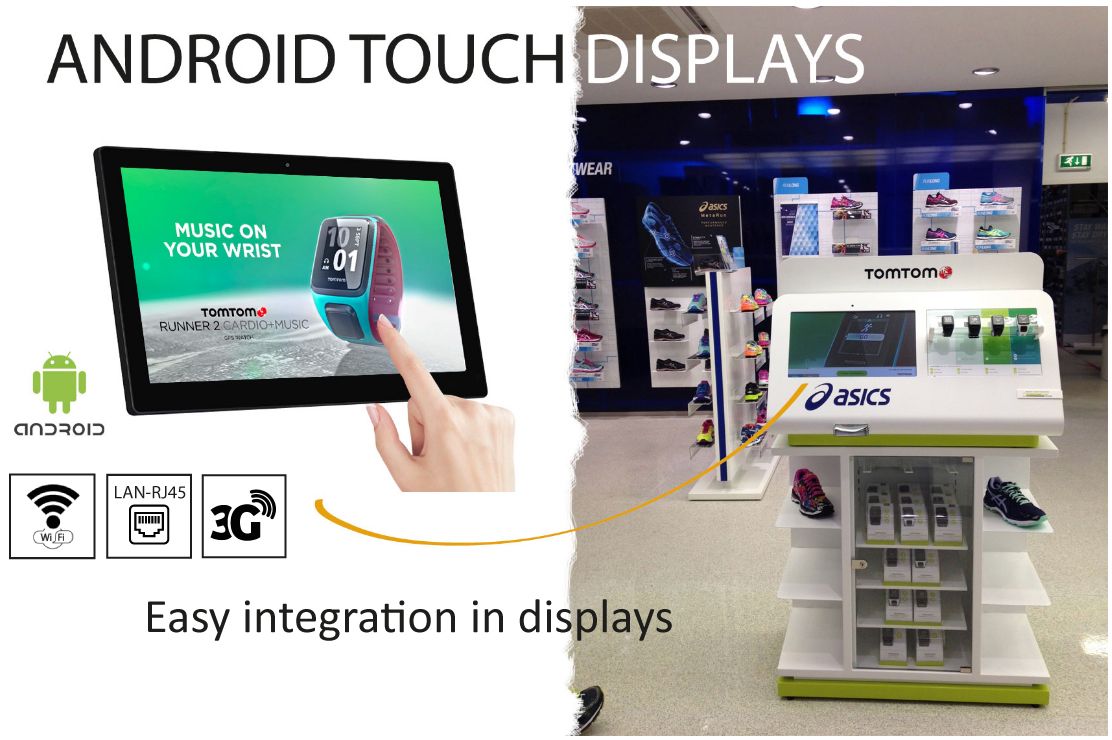 Our hardware integrated into clients display

Watch this video:
LCD Screen + LED pads integrated. During the video is playing the LED pads lights up to indicate the product in the video.
The Result :
MAIN CATEGORIES ON OUR WEBSITE: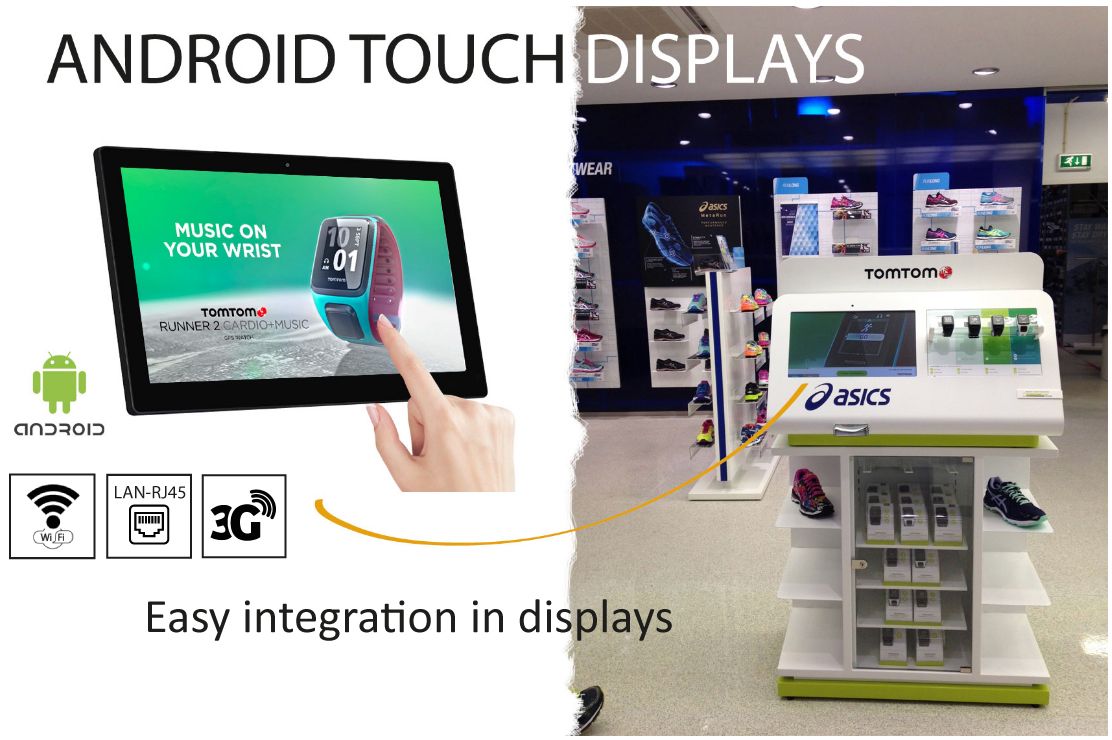 Touchscreen in Floordisplay

An Android touchscreen 15,6", with customers app installed. We can do pre-installations at the factory. Online CMS portal possible. Displays have WiFi, LAN, 3-4G options. Check our models here:
Android Screens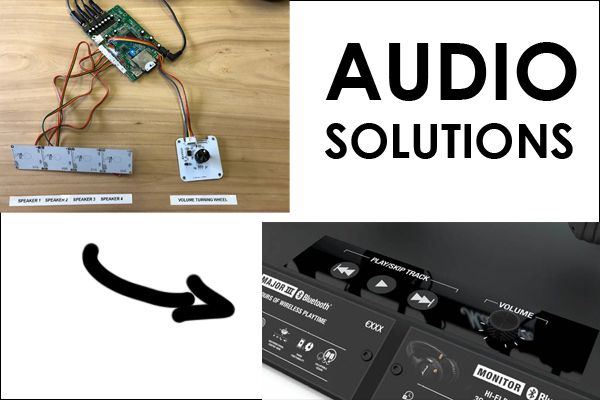 Audioboard with Multi Add-ons

Our Audioboards can have all kind of add-ons:
PressButtons, Touchbuttons, VolumeKnob, LED lightStrips, MotionSensor, LCD screen, Lift & Learn features etcetera. All tailor-made upon the required needs. Check our
AudioBoard Solutions
!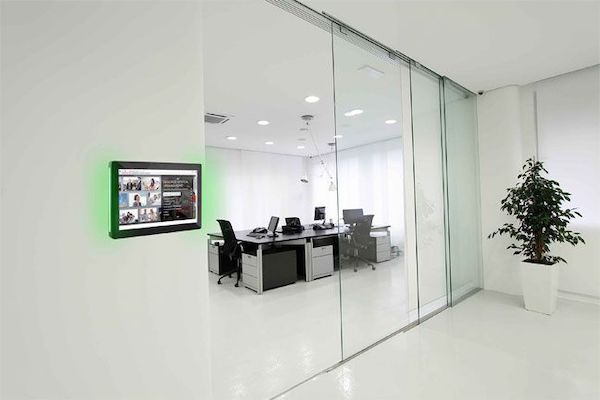 Room Booking Displays

At the entrance of a meeting room, these screens can tell you who has made a reservation at what time. The LED bar at the sides indicates if a room is occupied (red) or free (green). Our Displays have rooted Android to install your own Room Booking software on it! See our models here.