000 8inch Face and Temperature Allowance checker 000 8inch Face and Temperature Allowance checker
Product Code: AC-080-ALLOWANCE
---
30-day money-back guarantee
Free Shipping in U.S.
Buy now, get in 2 days
Entry Allowance Checker LCD

Checks: Temperature / Mask / Allowed Staff / ID-card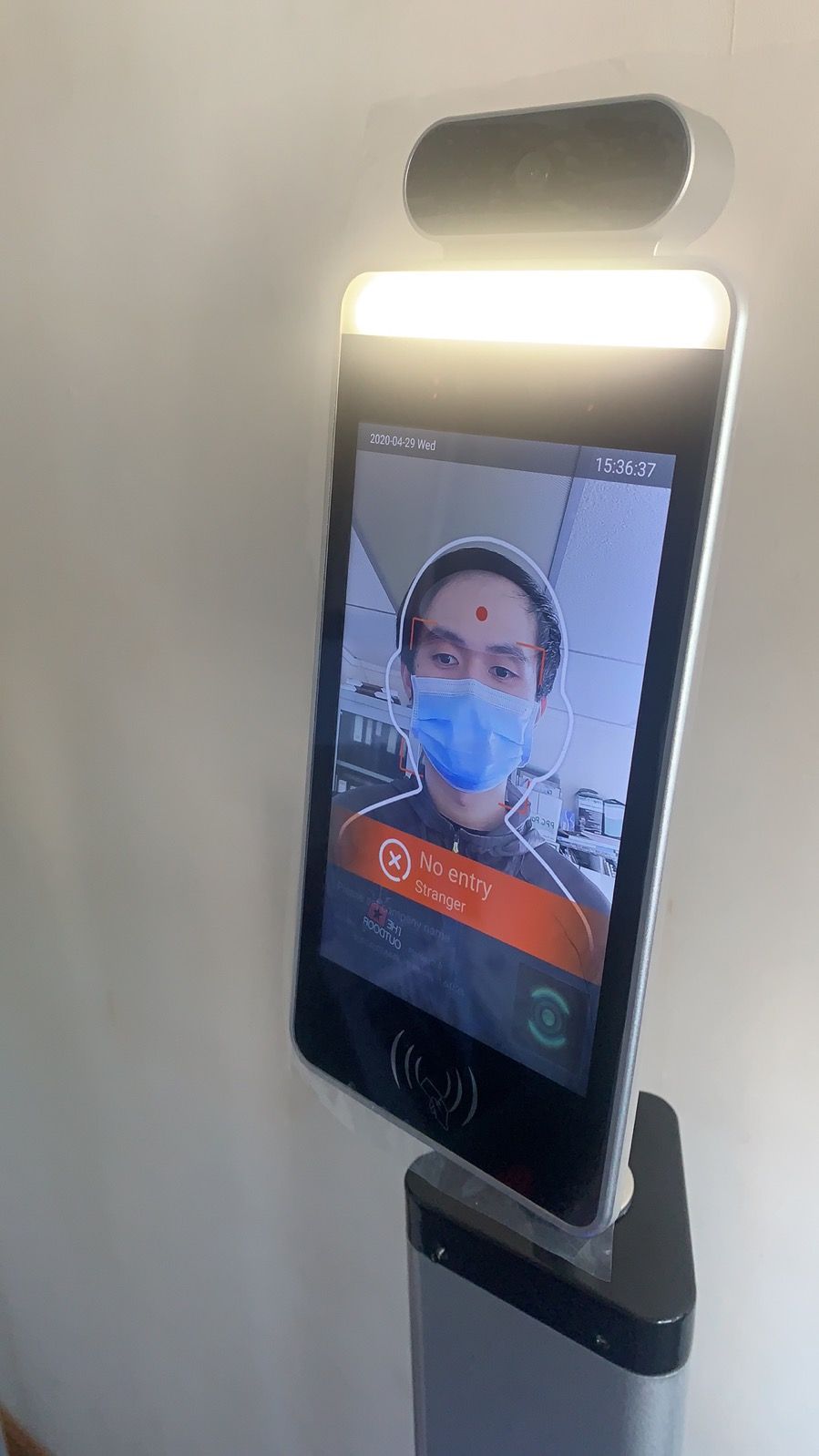 This 8inch screen with Camera can detect:


- If you are allowed to enter as a allowed person or not allowed person (stranger)

- Your Temperature; if OK, it will allow. If not, it will turn to RED and can give a beep.
- Supports Mask Recognition

More explanation:

Temperature measurement face recognition peer management module, using a high-performance harware platform, equipped with an industrial-grade binocular camera and face biometric recognition technology, as well as an infrared thermal imaging module.

Supports 1:1 and 1:N face matching and retrieve, support mask recognition, and human temperature detection, it can warn against high temperature, and supports expansion of various peripherals such as ID card reader, fingerprint reader, etc.

It can be applied to gate passages and acces control attendance to achieve safe and effcient acess control of personnel.