Wave your hand and action!


These Touchless buttons have a sensor in a range of approx. 20cm. If you put your hand in the range of 0 - 20 cm above the button, it will activate a trigger: a video or next track/video or volume adjustment.
You can add or replace these buttons on your display, very easily.
COVID prevention.
We can add internal speakers, LED light strips and lightboxes, other buttons etcetera. It can be added to our Multi Features Screens (available in several sizes), Mediaplayers and Audio Demonstration players.


Touchless sensor buttons for Audio

These touchless sensor buttons can be used in several solutions, such as Headphone and Speaker demonstration Displays.
Touch a Kiosk via your smartphone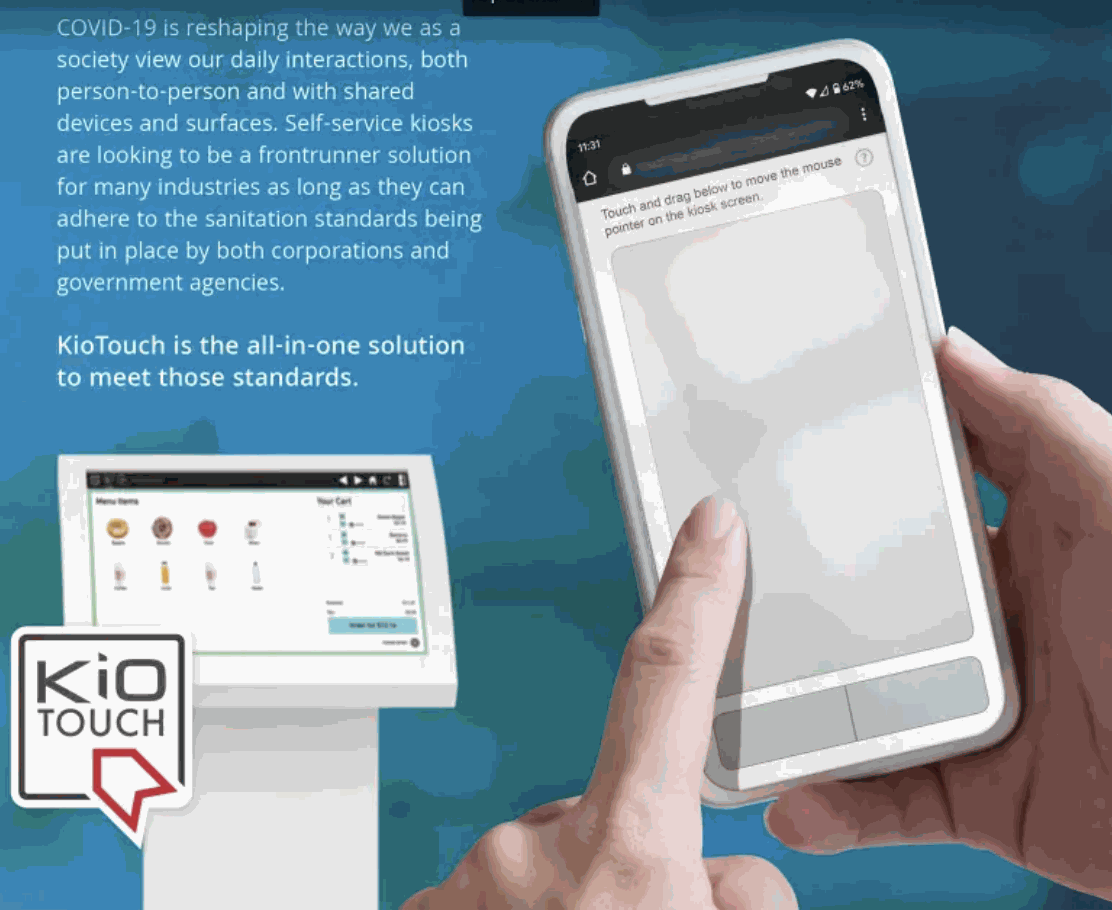 How does it work:
Scan the QR-code on the kiosk-screen with your camera of your mobile phone. Then click the link which pops up on your phone screen and direct your phone screen will turn into a mousepad to navigate on the kiosk screen.
No more touching the screen, watch the video below!