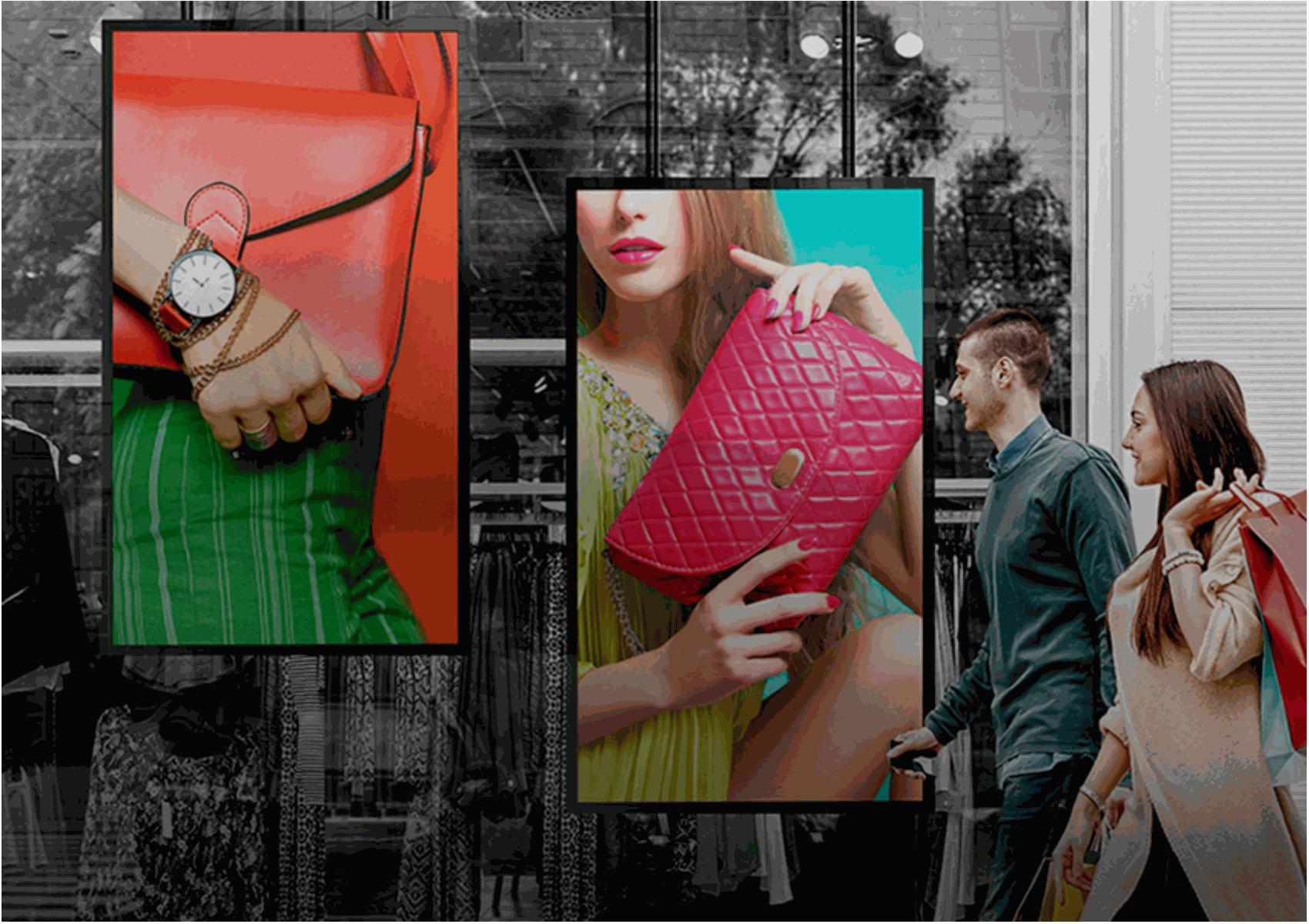 In the battle for shoppers' attention, the competition is fierce. Why not give yourself a head start with the largest, brightest store display?

Do you also believe in the power of a real shopping experience? The numbers don't lie: 23% of customers first search for a product on the internet. But an overwhelming 73% eventually buy in the physical store!
Forward-thinking professionals follow this retail trend. They see the potential of the shopping street and optimally combine the digital and physical shopping experience. One piece of technology helps them in particular: digital signage displays.
An irresistible store.
Digital screens lure customers to your shop window and direct them to your checkout. Does not only affect the size of the shopping cart but also which items are included in it. 38% of shoppers return to a shop with digital displays more often.


Scientifically proven
Recent research in France shows that physical stores, in addition to online shopping, are very important for retail brands and for customers. Digital displays are gradually becoming indispensable for making those stores pay off optimally, as the figures show (Baromètre Smart Retail 2019):

- Only 5% of customers do research in the shopping street to buy online.73% make their final purchase in the physical store.
- For 29% of shoppers, it is the shop window that most often entices them into the store.
- More than 50% of the stores already use digital signage.
- 69% of retail professionals say that their customers have become more loyal since digital screens appeared in stores.