Many retailers are struggling to provide hand sanitizer and enforce mask-wearing. Digital signage can help address both of these concerns.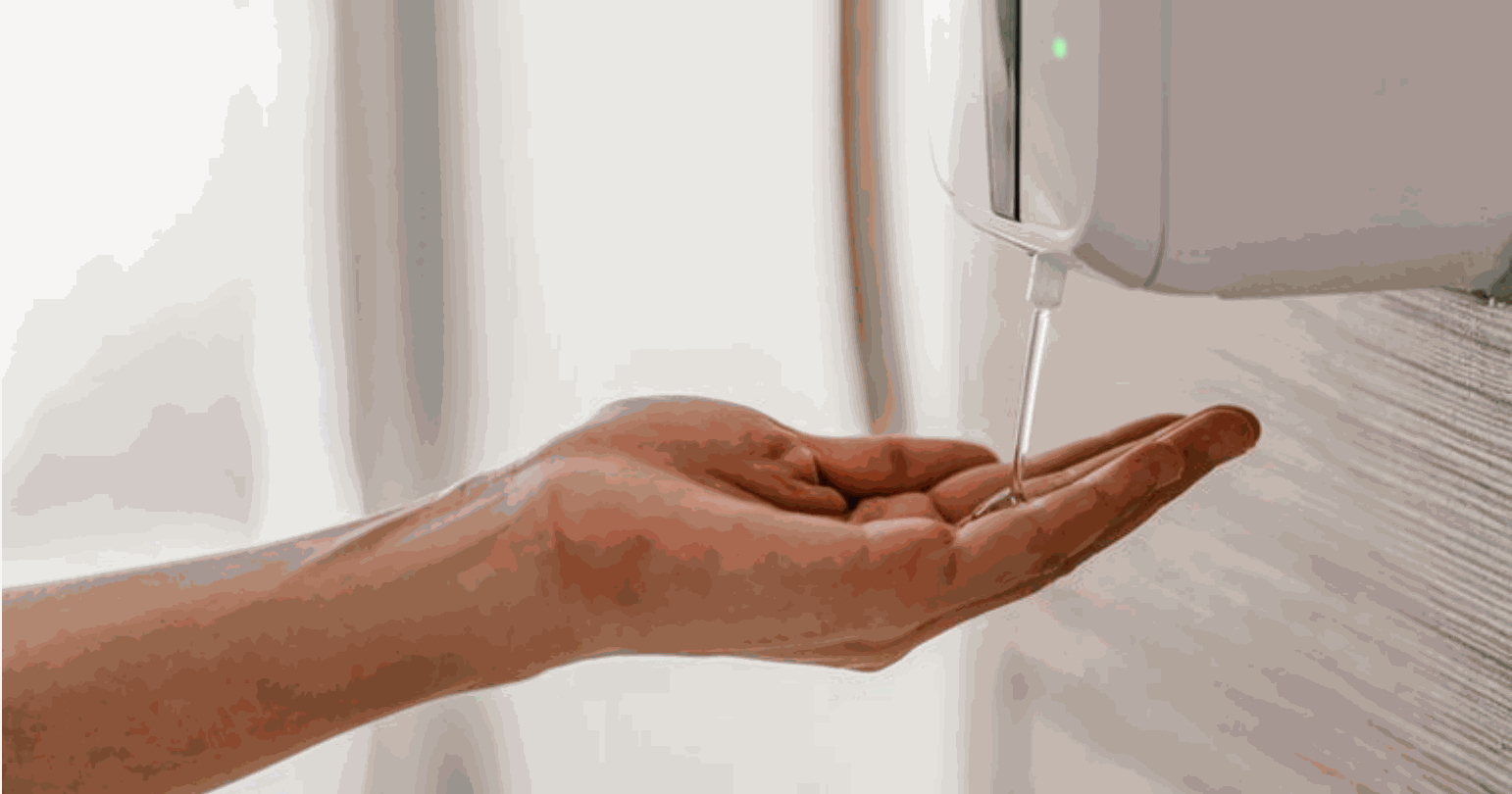 [1] If there's one product that has soared in demand in 2020, it's hand sanitizer. Businesses have scrambled to get this precious commodity in stock, as well as provide it at key points throughout their stores so customers feel more comfortable touching items.
At the same time, retailers have had to adjust to new standards regarding masks. Many states and countries have passed measures that require both customers and employees alike to wear masks while in stores. With employees already stretched thin, enforcing these measures can be very difficult.
Fortunately, digital signage can help provide both hand sanitation and mask detection, while improving the customer experience.
Hand sanitizers
Digital signage and kiosk vendors are already stepping up to the plate to offer hand sanitizer add-ons. For example, Magnetic 3D recently created hand sanitizer digital signage kiosks that offer advertising and information while also helping customers keep their hands clean.
These products include multiple models with optional temperature-check capabilities. For Magnetic 3D, designing a 2D digital was an adjustment, but a necessary one to address the needs of customers during COVID-19.
"The 2D hand-sanitizing kiosks are one area of great relevance to help prevent the spread and adding 2D product was new territory for us," Tom Zerega, CEO and founder, Magnetic 3D said in an email. "We adjusted the 21.5-inch product to dispense 5000+ times between refills making it ideal for high traffic locations while supporting multiple types of sanitizer such as liquid, gel, or foam."
Other companies are also developing solutions with hand sanitizer add-ons or even UV light to automatically clean touchscreens and keypads, according to a story on Kiosk Marketplace.
Mask detection
Mask detection is another major area that digital signage vendors are stepping into. Companies are integrating tools such as facial recognition software and hardware that can detect if a customer is wearing a mask or not.
For example, IBASE Technology Inc. recently launched its VINO2100 intelligent face mask and body temperature detect system. This product uses a high-precision thermal camera for body temperature measurements from 95 to 107.6-degrees Fahrenheit and face mask recognition with 90% accuracy in 50-milliseconds, according to a story on Digital Signage Today.
This system can be integrated with existing displays or with access controls. For example, if a customer tries to enter a building without a mask, the system can inform the gate not to open or to sound an alarm.
Other companies have developed similar solutions that control access based on mask compliance. Navori Labs, for example, introduced its QL Access Control, which uses computer vision artificial intelligent technology to analyze crowds and trigger content accordingly, according to a press release. This could either deliver messages telling customers to put on a mask to enter a building or other content. The platform also counts visitors and checks the type of mask the user is wearing.
Keep the customer in mind
In times like these, it is more important than ever to keep the customer experience in mind. Since customers are already stressed and less willing to go out in public, businesses need to develop solutions that put their minds at ease.
By integrating digital signage with both mask detection and hand sanitizers, businesses can help customers feel safe knowing unmasked individuals aren't getting in and they can always access hand sanitizer when needed.
Source reference:  
[1]
Digital Signage Today
,